🚀 Welcome to the latest Marvik Digest 🚀
This month we have some interesting stories involving large language models, the challenge of managing AI projects, a deep dive into Marvik and how we approach problems as a team, and more. 
➡️ Want us to cover a specific topic? DM or ping us to [email protected] to send us your suggestions.
Stay tuned!
Marvik in a Nutshell
At Marvik we are a machine learning company. But there's more to it than meets the eye 👀 
💡In our latest blog entry, you will get a glimpse of what Marvik is, what we work at, how we approach problems as a team, and the way in which we grow our partnerships with clients and allies.
👉 Click here to get to know us and learn how we could add value to your business https://bit.ly/3OOGnIo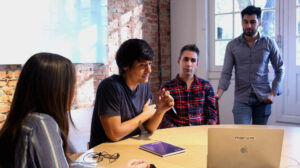 #artificialintelligence #ml #machinelearning #deeplearningai  #deepneuralnetworks #neuralnetworks #deeplearning #nlp #computervision #AI #datascience #datascientist #mlengineer #deeplearning #mlops #fullstackdeveloper #dataengineer
Bloom
🌸 #BigScience's #BLOOM is finally out 🌸
The result of this collaborative initiative led by Hugging Face is the largest open-access multilingual language model ever. 
🟢Main Takeaways: 
📌An autoregressive Large Language Model (#LLM), trained to continue text from a prompt on extensive text data using industrial-scale computational resources.
📌176 billion parameters → can generate text in 46 natural languages and 13 programming languages.
📌Any individual or institution can use and build upon these large language models on a local machine or on a cloud provider → an attempt to democratize its use
📌It is the result of the largest collaboration of AI researchers ever involved in a single research project → +1000 researchers from 70+ countries and 250+ institutions
📌 Supported by institutions such as Centre national de la recherche scientifique, NVIDIA, GENCI, Microsoft.
➡️Find out more here: https://bit.ly/3axAgtb 
➡️To access the model, click https://bit.ly/3yWRwl4 

#artificialintelligence #ml #machinelearning #deeplearning  #deeplearning #nlp #AI #naturallanguageprocessing #languagemodels
Our female team keeps growing
💪 To give visibility is to empower 💪
🎉 This week we hit a milestone that we are thrilled to share with our community.
Our team is now 26% female 🙌 🙌 which is higher than the average in the #machinelearning field. We have a vibrant team of women coming from different backgrounds that keeps growing and growing. 
Still, there is a long way to go 🛣
Beyond just numbers, at Marvik we are putting consistent efforts into bridging the gender gap. We have amazing career opportunities available to women in this exciting industry 🚀
🟢 Are you interested in becoming part of our team? 
👉 Check out our open positions here https://bit.ly/3yYYIh4 
🚀 #MLOps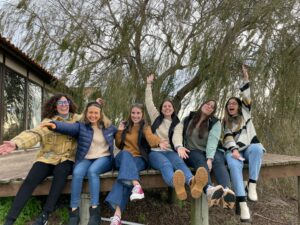 No Language Left Behind
🏳 Another major milestone for #LargeLanguageModels 🏳
💡Meta AI's No Language Left Behind (#NLLB200) initiative is an effort to develop high-quality machine translation capabilities for most of the world's languages. 
🟢 Highlights:
📌 The first of its kind to translate across 200 different languages.
📌 Achieves state-of-the-art quality, validated through extensive evaluations for each individual language.
📌 Created a new evaluation dataset (#FLORES-200) to measure the model's performance and confirmed NLLB-200 exceeds the previous state of the art by around 44%.
📌 Open-sourced NLLB-200 models, datasets and code – everyone can now access to build on their work. 
📌 Various findings of the projects are already being used to improve and extend translations on Facebook, Instagram, and Wikipedia
👉 More on NLLB-200 https://bit.ly/3uZnbjk
👉 Access the GitHub repo https://bit.ly/3OebXy5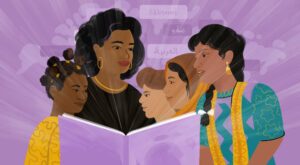 #naturallanguageprocessing #nlp #machinelearning #languagemodels #deeplearning #ml #artificialintelligence
Uncertainty When Managing AI Projects
🚀 In our latest blog, our COO Gaston Arismendi discusses the art of mastering uncertainty when managing AI projects. 
"Beyond being a newer industry and not having the same level of maturity as traditional software, what differentiates #AI as discipline could be pictured with only one word: uncertainty. This concept is present at many levels of an AI project." 
👉 Visit our blog for the full story https://bit.ly/3PTqj8h 
👉 At Marvik, we have dealt with #aiprojects across several industries. DM or reach out to [email protected] if you are curious about how we deal with this uncertainty so as to deliver high quality results to our clients.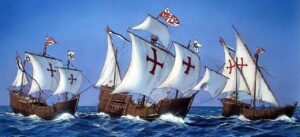 #ml #machinelearning #ai #deeplearning #artificialintelligence #aimanager #aispecialist