Machine learning is an exciting field. Everyday we get to hear about exciting breakthroughs, and there is a huge talent demand in this space. At Marvik we are launching an initiative for those looking to get into the field. This goes for people transitioning from other positions as well as for first professional experiences.
If you are looking to get into AI, you might have studied or read about it. It comes the time to put into practice what you have learned, separate the buzzwords from real world applications, identify what you need to study more in depth, and discover what you are eager to specialize into. In other words, it is not only an opportunity to continue learning, it is also inevitable to continue growing.
The latter goes for every step in your professional career but it is even more true in the field of Machine Learning. At Marvik, we always work in state of the art, technologically demanding projects. Most of the time, we strive to solve problems that no one else has solved before. This approach is part of the DNA of those who work in the field, which requires eagerness for constant learning, thirst for knowledge and  curiosity to be always looking out for new relevant research papers.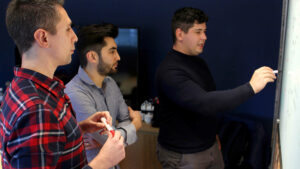 In this context, we came up with the idea of ​​creating a space for those wishing to specialize in Machine Learning. A place where they could experience it from the inside as part of their process of knowledge consolidation.
Machine Learning School is an initiative aimed at students and professionals looking to enter the field in a practical and experience-based way. During the course of the program, the selected participants will learn concepts of Computer Vision, Natural Language Processing, Predictive Analysis and MLOps -among others-, in a part-time or full-time modality.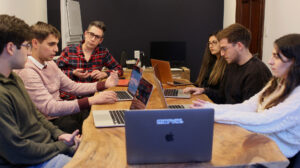 It is not just about theory: we want participants to know Marvik from the inside-out, to live and breathe our culture. This is why, as part of the process, we encourage them to take part in challenging projects where they can apply the acquired knowledge and have the day-to-day experience inside of an artificial intelligence software startup. It is certainly an opportunity to meet and learn first-hand from experienced Machine Learning professionals.
If you want to learn more about this initiative and be part of upcoming editions, please complete the following form.